11 results
Core Preta Is The Captain of the Royal Guard In Buddytale Core prepares to throw her spear at the protagonist.

Blue-Erry Is The Royal Scientist In Buddytale Blu-Erry is a nerdy, shy recluse with a fondness for Science books and Math. She struggles to communicate her feelings.

Mick Runner takes the role of Frisk in BuddyTale He seems to always have a netural face but has a sense of humor but he doesn't like taling so he uses hand emotes to

Welcome to the Buddytale AU Wikia~!!! This AU is made by UndertaleTrash3 and Co-owned by Sakura's little sister!! The page of the AU

Tinsle is the LuxrayBlast for Buddytale, an AU created by Sakura's little Sister& UndertaleTrash3. Tinsle is a unique character being a Baby Jolteon under the care of UTT3& Sakura. She's always at home

Createsans otherwise known as Esa, s the Buddytale version of Muffet. She sells Coffee and Doughnuts, because I love that stuff. She is a scavenger and a collector, though most describe it as stealing and

fortnite wuestion mark

U can edit uR pages if u want. And I mean uR original roles. U can make them shitpostsss

Twin kleptomaniac rats raccoons who steal uR shit

This wiki has been abandoned, as such, it is now a shitpost wiki. As I was one of the original owners and I said so, fuck u.
Related Community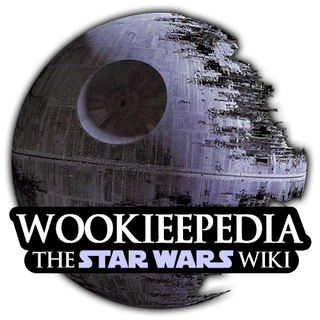 movies
100K
Pages

100K
Images

1
Video
Wookieepedia is a wiki-based online encyclopedia that contains detailed information about the Star Wars universe, including movies, books, video games, characters, locations, technology, weapons, vehicles, and everything in between. Founded in 2005, Wookieepedia has over 175,000 articles, covering everything from the…
View More Wikis